Pilgrim challenge: connect your Emotion, Feeling, and Thought…
The Uppers philosophy – no before, no after, no nostalgia or anticipation of the futures… just a beauty of present which must be liven until its fullest. The Uppers Triangle –  not only an exquisite and unique way of presenting our products, but also a symbol of Intellect, Love, and Power, which works through Emotion, Feeling, and Thought… The Uppers is all about connecting our minds, souls and bodies. About putting no limits to our life's and looking for the perfect balance of it.
Yoga, meditation, emotional intelligence practices, mindfulness, nutrition… There are different ways of practicing to connect these 3 angles (mind-body-soul) connection. We have talked about several of them already in our posts. And today we would like to challenge you with another one –  walking one of Pilgrims roads…
1.
Pilgrimages aren't only for the religious as they were traditionally… They can be fun and inspiring, challenging yet rewarding and don't necessarily involve prayer. The best ones, however, do involve a bit of a trek.
Why people go for them? There are as many questions as there are pilgrims: about their lives, loves, faith, jobs, relationships or even the meaning of their existence… It's all about finding the answer and inner peace…
Kumano Ancient Trail (Japan)
Popularized by emperors in the 10th century, the trail to Kumano leads to three sacred shrines, numerous protector shrines and tea houses. Located in the Kii mountains south of Osaka, the views are often spectacular. You can walk for days or weeks — it's up to you. You can do the whole pilgrimage in roughly six weeks.
A hot spring hotel to soothe aches and pains at the end of the day is never far away. This is one of only two UNESCO-recognized pilgrimage walks, after the Camino de Santiago in Spain.
2.
Getting there: Best time to go is in spring and fall. Fly to Kansai International airport, Osaka and take a train to Kii-Tanabe station. From there you can ride a bus to the pilgrimage route trailhead.
WHY: Gorgeous hiking through pine forest, tea plantations and farming communities, plus dozens of temples and a stunning finale at a bright orange pagoda beneath Japan's tallest waterfall.
Inca Trail to Machu Picchu (Peru)
Billed by some as a life-changing experience, experts believe the Incas built this trail as a holy pilgrimage to prepare visitors to enter Machu Picchu. The 43-kilometer walk can be challenging, partly due to the high altitude and rough terrain. Access to the trail is strictly controlled, with the Peruvian government issuing 500 permits each day — about 200 of these are for tourists. The rest go to guides, porters and cooks.
3.
Getting there: Best time to go is May through September. The trail starts in Cusco, an one-hour flight or 21-hour bus ride from Lima.
Mount Kailash Pilgrimage (Tibet)
Mount Kailash in Tibet has been a popular destination among pilgrims for more than 15,000 years. Supposedly the pilgrimage can erase the sins of a lifetime. It takes roughly three days to trek the 52-kilometer trail around the mountain. Climbing it is forbidden.
According to Buddhist teachings, if you manage to keep going for 108 rounds, you'll reach Nirvana.
4.
Getting there: Best time to go is April through September.
Camino de Santiago (Spain)
Also known as The Way of St. James, the Camino de Santiago is a popular walking path that leads to the cathedral of Santiago de Compostela in northern Spain. Here, the apostle St. James is said to be buried.
There are a number of different routes to the final destination — these can take anywhere from a week to months. The French Way is one of the most popular and has been declared part of a UNESCO World Heritage Site.
It starts from St. Jean Pied de Port, is 780 kilometers long and takes on average a month to hike. The trail is well signposted, easy to follow and provides ample opportunity to sample local culture and enjoy small towns and rioja wine route.
5.
Getting there: Best time to go is in May, June or September. To start in St. Jean Pied de Port, fly to Paris, Biarritz or Pamplona and take a train.
WHY: El Camino features challenging terrain, beautiful landscapes and a region dense with great medieval cathedrals, chapels, monasteries and walled cities.
Pilgrims' Way to Canterbury (England)
The route from London to Canterbury Cathedral, known as the Pilgrims' Way, became popular with pilgrims after the Archbishop of Canterbury Thomas Beckett was murdered in 1170 by King Henry II's knights. Beckett quickly became known as a miracle maker and was later canonized.
The main pilgrim route that ran between Winchester and Canterbury is sadly no longer a viable walking trail due to traffic. The modern pilgrim can follow the St. Swithun's Way to Farnham and then the North Downs Way to Canterbury.
Walking the entire 180-kilometer route will give you approximately two weeks to enjoy the English countryside and get a glimpse of its history.
Getting there: Best time to go is April through October. Winchester is one hour from London by train.
Croagh Patrick (Ireland)
There are stunning views along the west of Ireland if you make the steep ascent up this 765-meter high mountain. This is where St. Patrick, patron saint of Ireland, is said to have spent 40 days and nights praying and fasting and to have banished snakes from the country. More than a million people from around the world make the journey every year to follow in St. Patrick's footsteps — many of them barefoot.
Even though it takes only a couple of hours to reach the top, it's not an easy climb. At the peak, you can attend mass in a modern chapel or enjoy the views before making your way back down for a pint of Guinness in a local pub.
Hikers can also a walk along the 61-kilometer-long (38 miles) St. Patrick's Heritage Trail.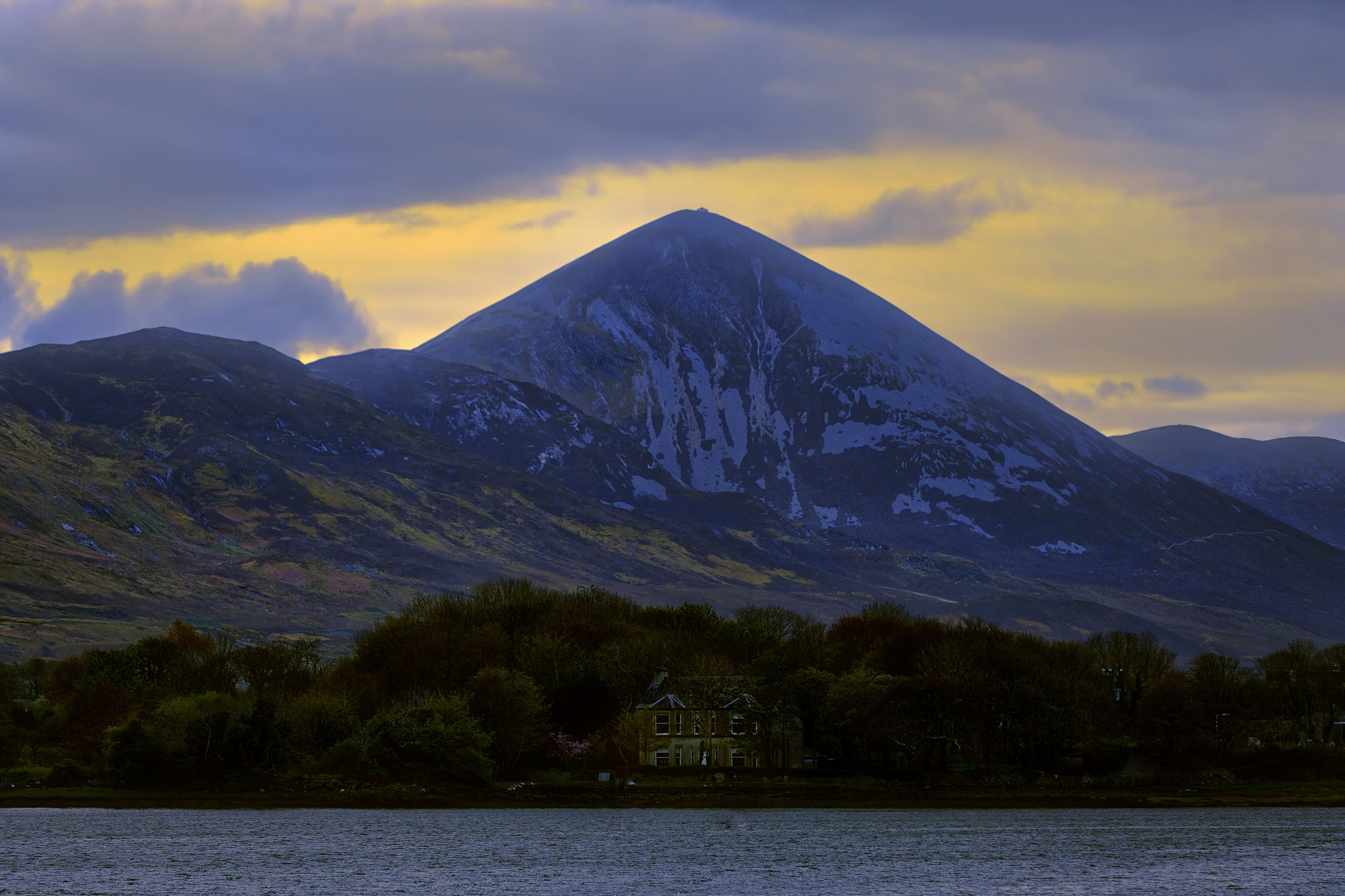 6.
Getting there: Best time to go is April through September, but traditional pilgrimage days are the last Friday and Sunday of July, and August 15. Croagh Patrick is eight kilometers from Westport town, which is accessible by both bus and train from Dublin and Galway.
WHY: It provides one of the best outlooks in Ireland. The steep, rocky track to the chapel on the summit tests your enthusiasm but rewards you with magnificent views over ocean, islands and battered coastline.
Char Dham (India)
Char Dham refers to four pilgrimage sites in the Uttaranchal state at the foot of the Himalayas. These sites are particularly important to Hindus, who aim to visit them at least once in their lifetime. For the non-religious, this journey is an excellent way to learn more about Indian culture and tradition and to experience the natural beauty of the country.
More than 250,000 visitors from around the globe make the trip annually. Most of them start their journey in the temple town of Haridwar, while others leave from Rishikesh or Dehra Duhn, the capital of Uttaranchal.
Tradition dictates visiting the sites from east to west in the following order: Yamunotri, Gangotri, Kedarnath and Badrinath. Allow approximately two weeks to visit all four or visit one only in three or four days. 
7.
Getting there: Best time to go is May-June and September-October, avoiding monsoon season. Fly to New Delhi and take a train to Haridwar.
ADAM'S PEAK, SRI LANKA
A seven-kilometre path summits this peak in central south-west Sri Lanka near Dalhousie. Additional merit can be acquired by taking a longer route from Ratnapura. The 2224-metre peak is one of nature's cathedrals. Dawn is an awe-inspiring occasion, even if it means trekking at night along a lamp-lit path.
A footprint in the rock here is, according to belief, either the footprint of Buddha, Shiva, St Thomas, or Adam where he entered the Garden of Eden.
REVELATIONS: Hard not to be moved by sunrise on a mountaintop, especially as the shape of this triangular peak is thrown across the clouds, and views stretch 70 kilometres to the sea. Pure poetry.
ESSENTIALS: A four-hour trek and 5500 steps test your will and lead you to the summit. The (mostly) cloud-free season runs December to May.
8.
Which one would you go for? Challenge yourself! Find your triangle. Connect your emotions, thoughts and feelings…
References: